Hyster Pallet Jack Battery Chargers
Application Specific Pallet Truck Chargers.
If you see a model you like, write down the price. It will be hard to beat it for a NEW charger.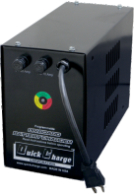 Hyster Battery Charger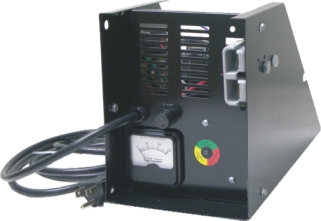 OEM 24 Volt
Charger Number
Replacement Quick Charge Charger
Connector
0826615
HYW2415
SB175
0826684
HYW2415
SB175
2033588
HYW2415
SB175
2035708
HYW2415
SB175
3010799
HYW2415
SB175
US Built Chargers!
We have US built, application specific on board chargers for GNB, Hyster, Yale pallet jacks and pallet trucks. These are all industrial quality, US built chargers, and have the appropriate cable length and connectors for the models listed. The Quick Charge units are being used as OEM on some of the newer jacks. The charge profiles in these units assures full charge to proper specific gravity for maximum battery capacity and run time, as well as battery life. 3 Year Warranty.
Hopefully these units will fill some niches in our selection with quality, US built chargers. So, take a look and call our tech line if you have any questions. We only carry quality, reliable products that will do the job if properly selected.
Be sure to check out our Tutorials!
Home
| Hyster Pallet Jack Battery Chargers